Raymond Loewy designed both the 1954 Anscoflex camera and the 1955 Studebaker Commander car.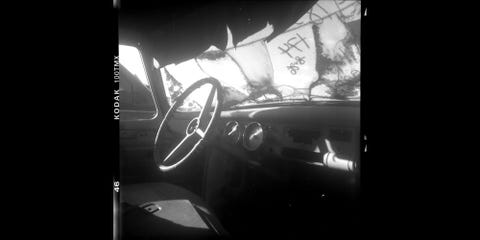 Murilee Martin
Loewy designed the futuristic-looking exterior of the Anscoflex, not the low-bidder plastic lens and not-so-precision shutter assembly, so these shots on 620 film (actually, 120 film re-spooled on 620 reels) aren't up to the sharpness levels of, say, photographs taken by my Ricohflex VII camera of the same era. Still, the Anscoflex was a lot of style for not much money, much like the Commander.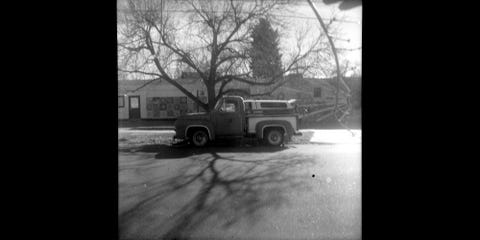 Murilee Martin
I also took some Anscoflex shots of the 1953 Ford F-100 that serves as a test subject for so many of my old cameras.
Photos of Loewy-Designed Car Shot With Loewy-Designed Camera